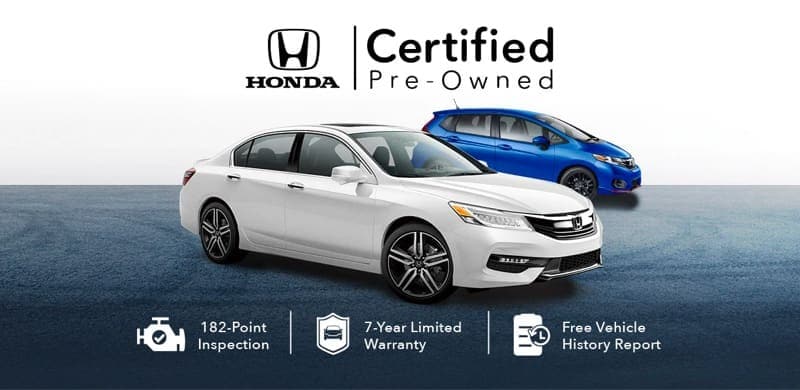 Certified Pre-Owned
Nothing compares to the quality of a Honda. No other program comes close.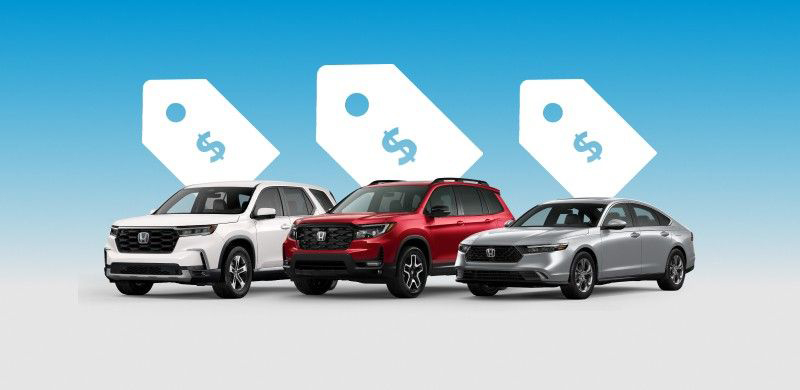 Current Offers
See this month's featured current offers going on now on new Honda vehicles.
Our Reviews
customer service was excellent ! went over everything about the car inside and out spent time with me learning on the new technology inside of the car
Best car buying experience I have had. Adam was great to work with. He made the car buying enjoyable. Great personality, low key, but very knowledgeable.
Shawn my salesman was fantastic. I must have bought a very recent trade cause the next day he was adamant I bring the car back cause it hadn't been preped. After it was over I had new brakes and tires. Where else I ask you would you get service after they fact. Unheard of 2day. Im still floored. There large inventory, quality service, and follow up service were better than anything I have ever seen in my life. Period!. I found the exact car I wanted. Thank you Shawn and then Performance Honda team
Friendly professional service. Megan Kidwell was great to explain everything and actually saved me money for a tire rotation that was not needed and explained why. Short wait with a cup of coffee. A video of the service rendered. Bought my second new Honda CRV there. Always go there for service. Thanks Megan!
Amy Patterson is a very honest and helpful salesperson! We came back after an information gathering visit a few months ago and Amy was ready and willing to help us now that we were set on a purchase! It was a great experience! She listened and made us feel confident in our choice! Thanks Amy! We love our new Pilot!!
I want to thank Sonya for giving me a very generous trade-in amount for my 2008 Honda Civic. I applied all of it toward a new Civic Sport. I also want to thank Larry Lancaster, my sales person for explaining all of the new features on this car. He explained everything slowly and clearly to me, even going over the new parts again if I needed it. He was very kind, respectful, and patient. I have purchased many Hondas over the years at Performance in Fairfield, and always get exceptional service. That is why I always come back.
Very helpful and love my civic we leased it for 3 years then bought it
Drew McDonald was great to work with, thorough, and took the time needed for us to ultimately chose the right car for our family! Thank you Drew! Highly recommend him!
Most honest and reliable dealership in Cincinnati area! I will continue to go to them always & for this reason!
The dealership was very courteous and honest with the service on our van. I would recommend them to friends and family.
Josh H. Did a great job. I love my Passport! This is my 4th Honda! Great cars.
They were very customer friendly and it was nice that they actually had some new vehicles in the lot. We were treated very warmly as soon as we first walked in the door as the receptionist was fantastic!
Josh Hardwick was so helpful from the very beginning when I called about a car I saw on their website. I own a small business so sometimes it's hard to make time last minute. He went above and beyond to help me every step of the way. He was organized, respectful, patient and helped me get the car I was looking at online. I loved that he listened to what I wanted and made it happen! After I arrived, I mentioned that my lease was about to end on my current vehicle and he made the transition so easy with the dealership buying out the rest of my lease. I was able to turn in my old car and leave with the new one that night. Everyone that I talked to at the dealership was so pleasant, from the receptionist to the finance manager. 10/10 would recommend Josh Hardwick if you need to buy or sell your car. I'm very happy to have someone who I feel like I can trust to work with in the future.
I have to say that my experience was very pleasant, from the Receptionist to the Finance Department. But in between those folks was Product Specialist, Josh Hardwick. The day I came in it was extremely busy, and he made sure that I was taken care of. I haven't bought a car in 12 years (yes 12!) and he was very friendly and courteous. He made me feel welcome just as if we had known one another for years. Since the technology in cars has changed in those 12 years, he walked me through it. Thank you for everything! BTY I love my new car.
I was on the fence about a Honda CRV and Zac Crowley patiently worked with me. Once I had finally made a decision, he worked to find the exact version that I was looking for and made the purchasing process very easy. He explained everything and, once the sale was completed, walked me through using some of the more nuanced parts of the electronics. Overall, his helpfulness and patience made me feel very happy with my decision. I had to go in a month later for a quick update and the service department was also very friendly. Great dealership to work all the way around.
Went in and was taken care of immediately and it only took hours from beginning to end and I ended up with a car that pleased me. Josh was very helpful. I would recommend this place and would come back the next time I want a new car.
We had a specific vehicle in mind and were on a tight timetable. We worked with Eric Meyer Jr in sales and Richard in financing, and we could not have had a smoother experience. We drove our Honda off the lot with time to spare. Thanks for a great experience! Highly recommend!
I have been a customer of Performance Honda for 16+ years. I have purchased 3 cars from them (and 1 from Performance Toyota next door). They have always treated me professionally and courteously. The service department is top-notch. I dirve over 30 miles roundtrip to reach this dealership passing by at least 3 others of the same manufacturer. That alone shows what I think of Performance Honda
We drove two hours just to purchase a car. Wonderful dealer to do business with. Will certainly be back. Thanks
great experience this is a 4th Honda from performance Honda Fairfield for our family and soon to be a 5th in a few weeks Zac Crowley was outstanding and made the process smooth and fun. Be sure to call him or look him up
Katlynn Hornsby was my service advisor. She was very pleasant and interested in exactly what I needed done. Service updates were texted to me and the work was completed in just a couple hours. I returned to pick up my car at the end of day. Took about 2 minutes at most. We had a short discussion regarding the Complimentary Multi Point Inspection ( very good recap of what was done and results) and she explained what possible future service needs I should expect. Liked that I was kept up to date via text and was able to submit payment electronically. Very quick and easy.
Very friendly staff quick service oil change good coffee never get hassled as I look at cars in the lot answer any questions I have about cars in the lot to highly recommend performance Honda to service my car and other cars will return to buy my future Honda here
My wife and I had just left a very frustrating experience with another dealer, lack of vehicles as advertised, inventory system issues, topped off by an insulting low ball offer on a trade in. We went home frustrated and my wife suggested I give Performance Honda a call, so that's exactly what I did, I called Performance Honda and spoke with JACKIE MORALES. She verfied the vehicle I was interested in on-line was in stock and available. When my wife and I arrrvied at Perfomance Honda, Jackie had the vehicle ready for us to test drive. Needless to say Jackie was excellent to deal with and because of her professionalism and customer service skills we leased the vehicle. She listened to our wants and needs, presented us with a fair trade-in value for 2020 Pilot and made sure my wife and I were completely satisfied with whole experiece. We found Jackie to be an outstanding sales person and would highly recommend!
The salesman was very courteous and helpful.the finance person was helpful and willing to work with me on options and other needs.
Zac Crowley was outstanding from start to finish!! Very happy with our experience and our vehicle! Highly recommend!

Honda Dealership in Fairfield, OH
Start a new chapter by investing in an affordable, reliable, and high-performance Honda in Fairfield, Ohio. Our selection includes compact cars, hatchbacks, SUVs, crossovers, sedans, and yes, lots of sporty configurations. Drive in style and peace of mind when you choose Honda -- it's a decision you'll never regret. Give us a call today at (513) 829-7300.
Read More...
Get Directions To Performance Honda